We're extremely grateful for the generosity and expertise of our 2022 presenters, moderators and panelists. We'll have more than 30 in all!


= Returning Faculty Member!

= First-Time Faculty Member!
Daniel Abbott
Dan Abbott is Annual Giving Officer at the North Carolina School of Science and Mathematics. His prior experience includes working as the Development Assistant for Wolf Trap Performing Arts in Vienna, Virginia, as the Development Operations Manager at National Philharmonic, and Director of Development for the Central Park School for Children. He most recently served as Development Manager for The Durham Arts Council. Dan has a passion for education, music, and the arts; he is also an avid bicyclist and percussionist. Dan graduated from Frostburg State University in Frostburg, Maryland with a degree in music business management.
Elise Amacker
Elise Amacker is the Director of Development at the National Comedy Center.


Bob Burdenski
Bob Burdenski is an internationally-recognized annual and regular giving programs consultant for schools, colleges, and universities. He is a prolific writer and published author, often appearing in CURRENTS Magazine, the member magazine of the Council for the Advancement and the Support of Education (CASE). Bob is the author of three CASE books: Innovations in Annual Giving: Ten Departures That Worked, which presents ten U.S. case histories of advanced annual giving strategies; More Innovations in Annual Giving, Ten Global Departures That Worked, which features case histories from institutions around the world; and a third CASE book, Online Innovations in Annual and Regular Giving, Ten Dozen Departures That Worked. In 2013, Innovations in Annual Giving was published by Fudan University in Shanghai, becoming the first CASE book translated into Chinese. Bob is a recipient of the CASE Crystal Apple Award for Lifetime Teaching Excellence as ranked by his audiences, and in 2019 he was named a CASE Laureate in honor of his service to the fundraising profession. He has educated (and entertained) at presentations throughout North America, Europe, Asia, and Australia, including numerous CASE Europe Annual and Regular Giving Conferences and Masterclasses. He presented CASE's first-ever annual giving training programs in India, Japan, Ireland, Singapore, Hong Kong, New Zealand, and Australia, and he is also a frequent contributor to CASE's Online Speaker Series on the subject of annual and regular giving. In 2019, Bob was named a CASE Laureate for his volunteer service to the profession.
Since 2002, Bob has served as the moderator of FundList, the largest fundraising e-mail discussion listserv in the world, with nearly 4,000 development professional subscribers.
Danielle Ivey Buchanan
Danielle Ivey Buchanan is the Director of Annual Giving at Birmingham-Southern College. Her role is focused on implementing Annual Giving level strategy across all channels, including Forward Ever Day, BSC's spring Giving Day. Her passion for Annual Giving has led her to a love of both spreadsheets and graphic design, and she is always on the hunt for a great student story to share. Danielle received a Bachelor's of Arts in English Literature, a Bachelor's of Arts in Communications, and an Undergraduate Certificate in Nonprofit Leadership all from the University of Alabama at Birmingham. When she's not fundraising for BSC, Danielle enjoys tending her houseplant collection, crafting, and spending time with her husband, Alex, and her goldendoodles, Oliver and Yogi.
Erica Burroughs Vernon
Erica Burroughs is Senior Director of Family Engagement and Annual Giving at High Point University.


Colleen Cook
Colleen Cook is the Director of Operations at Vinyl Marketing, where she's known for making things happen. A true rockstar at keeping the rest of the team on track, her incredible talents are on display every day—from directing operations to client relations, she brings an incredible work ethic and level of intelligence to every challenge that arises. With a professional background in non-profit leadership, fund development, and marketing, Colleen takes that experience and pairs it with inventive, modern digital marketing strategy to help clients achieve record-breaking results.
Rachel Crosbie
Rachel Crosbie is Vice President, Operations and Strategy at Fundmetric. Her responsibilities include oversight of all client-related activities, business operations and talent management. Rachel is the driving force behind scaling the data capture tactics used by Fundmetric. Dedicated service standards remain a core advantage of Fundmetric, influenced by Rachel's background in creating customer experiences and she is the creative vision behind the Fundmetric brand. Prior to this, Rachel spent a decade in the hospitality industry. Outside of her professional life, Rachel is practicing Yogi and passionate about the arts.
Shannon Dale
Shannon Dale is Senior Director of Annual Giving and Digital Strategy at Grand Valley State University. She previously served as Director of Communications and External Relations at GVSU's Kirkhof College of Nursing. Prior to GVSU, she earned her Southeast credentials as the Director of Annual Giving for the University of North Carolina Asheville. She holds a B.A. in English and French from Elmhurst College and earned her M.A. in English with a specialization in rhetoric and composition from Colorado State University. In her role at UNC Asheville, she provides strategic leadership and management of a comprehensive, integrated annual giving program for the University. Prior to joining UNC Asheville, she most recently served as the Assistant Director of Development for the College of Liberal Arts at Colorado State University, where she leveraged her communications and public relations experience to develop annual giving materials and programming for the College, crafted development communications, and wrote proposals. Her deep appreciation for the Liberal Arts was born out of a childhood spent writing stories for her grandfather, performing in musical groups and in local theatre productions, and from many hours spent in the library where she fell in love with reading.
Jaclyn Pingel Day
Jaclyn Day is the Annual Giving Manager at UNC School of the Arts and oversees all aspects of the annual giving program, including direct mail, UNCSA's annual Day of Giving, the Giannini Society – UNCSA's outstanding leadership gifts program – and more. As a professional fundraiser with ten years of fundraising experience, she found her love for annual giving as a student caller at Brigham Young University. Working for UNCSA has blended her love for the arts and passion for higher education. Jaclyn obtained her M.S. in Nonprofit Management and Philanthropy from Bay Path University and a B.S. in Psychology from Brigham Young University.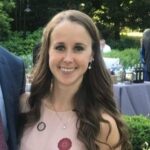 Emily Etzkorn
After spending over a decade in the higher education fundraising space, Emily Etzkorn joined VanillaSoft as a Fundraising Evangelist, bringing with her a background in annual giving, engagement centers, and phonathons. In her role at VanillaSoft, Emily is working closely with fundraising clients and promoting VanillaSoft within the fundraising world.
Justin Ferrell
Justin Ferrell is the Director of Annual Giving and Donor Relations at Coker University.


James Forte
James Forte is the Director of Annual Giving at Millsaps College.
Monica Gelé
Monica Sanusi Gele CFRE is the Director of Development at Stuart Hall School for Boys in New Orleans.
Sean Gilbert
Sean Gilbert is Associate Director of Annual Giving at the LSU Foundation.


Gloria Goosby
Gloria Goosby is the Director of Annual Giving at Furman University. She is a higher education fundraising professional with more than a decade of progressive experience in annual giving and constituent relations. Loves to track metrics, set and achieve big goals, "do new stuff," and encourage colleagues to do the same!
Cameron J. Hall
Cameron J. Hall serves as the Executive Director of Annual Giving and Lead Generation at the University of South Carolina. He previously served as Senior Director of Annual Giving at the Texas Tech University System. He is a holistic advancement strategist with nearly a decade of experience within the non-profit sector. At TTUS, he increased revenue from annual gifts by more than $1 million (USD), developed a digital marketing program, and developed an email marketing strategy that surpassed direct mail marketing in revenue by more than $120 thousand. He also led the implementation of artificial intelligence (AI) to improve annual giving, prospect research and planned giving. Before his role at TTUS, he served as the Director of Annual Giving at Augustana College, where he was instrumental in reversing a five-year trend of declining alumni donor participation; increasing first-time donor acquisition; implementing policies, collaborative practices, and reports to increase major giving, donor engagement, and alumni engagement; and developing and managing donor societies aimed at increasing multi-year donor retention. Outside of work, he enjoys cooking and baking delicious food and developing new recipes, and he is a proud plant dad.
Mark Hobbs
Mark Hobbs is presently the CEO of Fundmetric, a business that implements AI data infrastructure for fundraising for the health and higher education sector. Canada's National Newspaper called Mark a "new (non-tech) tech luminary". Prior to Fundmetric, Mark was a partner at Denote Communications, an advertising agency and was named one of the Top 50 Emerging Leaders in Atlantic Canada. Mark has co-written several peer-reviewed publications including a paper for the International Electrical Engineers (IEEE) conference and a textbook chapter. Mark began his career as a sales representative for a large technology company where he was repeatedly the top salesperson. Mark has previously served on many boards including chair of a local community radio station, and several startup programs in Atlantic Canada. Mark lives in Halifax Nova Scotia with his cat Mini.
Joanna Hootnick
Joanna Hootnick is the Chief Advancement Officer at the National Comedy Center in Denver, Colorado.


Sharon Horinka
Sharon Horinka is the Assistant Director of Annual Giving and Student Philanthropy Initiatives at UNC Charlotte. In her role, she manages the UNC Charlotte Student Philanthropy Center, the Student Philanthropy portion of their day-of-giving, #NinerNationGives, and manages the University's texting platform. UNC Charlotte has developed a robust texting program over the last several years. Their texting program includes event invites/reminders/informational texts, telefundraising pledge reminders, FYE and CYE asks/reminders, stewardship, notifications for scholarship donors when their funds have been awarded to a student(s), engagement polls, renewal/anniversary asks, parent solicitations, Giving Tuesday and Day of Giving asks, senior class gift pushes, crowdfunding asks, and more!  Before serving as the AD of Annual Giving, Sharon was also a Student Supervisor in the (then) "Call Center" at UNC Charlotte and worked as the Assistant Director of Gift Processing for several years. As a proud Charlotte Alumna, Class of 2011, she volunteers her time on the ACE Committee (Alumni Campus Employees) and the University Advancement Diversity Committee. She also works closely with the Digital Gift Officers, Development Officers, campus partners, and the various colleges/units to collaborate on various fundraising initiatives.
Lacrecia Jones
Lacrecia Jones is the Director of Development at the New Orleans Center for Creative Arts.
Mary Julia Klug
Mary Julia Klug is a Digital Fundraising Specialist with the Louisiana State University Foundation.
Shayna Long
Shayna Long is the Director of Annual Giving at University of North Carolina at Charlotte.



Reshunda L. Mahone
Reshunda L. Mahone is Associate Vice Chancellor for Alumni Engagement and Annual Giving at North Carolina State University. In a higher education career spanning over two decades, Mahone has continually exceeded goals — and expectations — increasing alumni engagement, overall giving and efficiency at each of her previous institutions. Prior to NC State, she served as assistant dean for advancement and alumni engagement for the Goizueta Business School at Emory University, where she increased alumni engagement by 100% by developing and implementing new strategies and programs. She also surpassed fundraising goals by 400% by building an inclusive culture that values teamwork and embraces new tools and technologies. Mahone's doctoral research on women in leadership roles in higher education and her continued research around diversifying philanthropy has helped her build inclusive and diverse teams at her previous institutions. She serves as the chair of the inaugural board of the African American Development Officers Network and provides free professional development and leadership skills for advancement professionals from underrepresented groups. Mahone has also held a number leadership roles with the Council for the Advancement and Support of Education (CASE), including serving as a member of the organization's Minority Serving Institutions Advisory Council and co-chair of the CASE District III Annual Conference. She currently serves on the CASE Commission on Philanthropy and the CASE AMAtlas Advisory Committee and is a board member for CASE District III.
Braxton McShan
Braxton McShan is an Annual Giving Officer at Dillard University.



Alison Mercer
As the Executive Director of Donor Engagement and Communications at Georgia State University, Alison Mercer oversees Annual Giving, Donor Relations, and Digital Engagement & Communications. Alison leads her team to work strategically in increasing the donor pipeline with streamlined and effective donor operations processes. Since the beginning of her career, Alison has matched her data-minded philosophy with a donor-centric approach to produce increased year-over-year results. Alison graduated from the University of Georgia with a BS in Psychology where she also got her start in fundraising as a student caller. Alison, her husband, her two little girls, and rescue dog live in the metro-Atlanta area.
Felicity Meu
Felicity Meu spent 9 years with Stanford's Office of Development.  As Stanford's inaugural Director of Next Generation Giving, she worked closely with individual donors and volunteers but also helped craft the University's vision for engaging its next great generation of philanthropists. Leaning into the needs of young donors, Felicity spent time consulting for Stanford's Effective Philanthropy Lab, working on a project dedicated to taking a deep dive into better understanding the needs of millennial donors. She currently serves as Senior Director of Partner Success for GiveCampus where she continues to work toward her goal of helping more people be more generous more strategically.

Clarybel Peguero, Ed.D
Clarybel Peguero is Senior Director for Volunteer Engagement at Duke University.   She has over 20 years in higher education administration and currently serves as the Senior Director for Volunteer Engagement at the Duke Alumni Association. Her areas of expertise span from organizational development and change management, individual coaching and team building, to implementation of data driven initiatives.  Clarybel earned a Bachelor of Arts in Sociology from the Maxwell School of Citizenship at Syracuse University and holds a Master's in Higher Education Administration from the University of South Carolina. In 2014, she successfully defended her dissertation entitled "The re-conceptualization of historically white fraternities and sororities; the black students experience" earning her Doctorate in Organizational Leadership and Communications from Northeastern University.
Kristi Pease
Kristi Pease is the Senior Director of Annual Campaign Operations at the University of Nebraska Foundation. She has 20 years of annual giving experience and leads the development, production, and execution of integrated annual campaigns for the University of Nebraska–Lincoln. Kristi is always looking for new and exciting opportunities for donors to support UNL, and this has contributed to an increase in the number of donors to her program. This past fiscal year, UNL had a 14% growth in number of donors and a 25% increase in the number of new donors who made a gift. In her free time, Kristi enjoys hiking with her husband and spending time with their two dogs, Jax and Charlie. She is also an avid moviegoer of independent films.
Michael Rohling
Michael Rohling is Director of Communications and Digital Engagement at Georgia State University. He oversees communications and digital philanthropy for the newly formed Donor Engagement & Communications department and works with Annual Giving and Donor Relations staff to fulfill the department's mission. In his time at Georgia State, Michael has developed digital strategies rooted in data integrity, organizational collaboration, personalized content, and end-user experience to build a successful giving day program and increase online engagement and giving year-over-year. He leads a team charged with increasing online giving, young alumni participation, student engagement, and managing strategic communications for the University Advancement division. Michael is a Georgia native and holds a BS in History, Technology, & Society from Georgia Tech where he began fundraising as a Phonathon caller. Before joining the team at Georgia State, he managed RNL programs at large public universities in the southeast.
Jennifer Nathan Simoneaux
Jennifer Nathan Simoneaux is the Executive Director, Annual and Leadership Giving at Tulane University.


Jonathan Van Oss
Jon Van Oss brings over 30 years of in-depth knowledge and hands-on experience gained from various senior data analytics and market research positions for organizations, such as the American Medical Association and World Vision. Jon has also served for more than 15 years as Vice President of Data Analytics at several advertising agencies that served a wide range of national and international non-profit organizations. He is nationally recognized for his insightful marketing and fundraising database analytics, decision-tree modeling, segmentation, testing and attrition strategies and analyses.
Colin Waite
Colin Waite is a Consultant with MCR, Inc.
Harold Williams
Harold Williams began his career in higher education as an Admissions Counselor for his alma mater Old Dominion University 10 years ago. Since then, his career track includes alum relations and, most recently, as ODU's Director of Annual Giving. As the Director of Annual Giving, he established digital giving and the current annual gift data collection while leading fundraising events and campaigns. In addition, his experiences have allowed him to lead the University's strategic planning efforts as part of the brand and marketing committee and the University's AP Faculty Senate Planning Committee. Outside of the University, he is an active volunteer of the ODU Alumni Association, leading the silent auction efforts of the United Negro College Fund's Mayor's Ball, volunteering with the local YMCA, and advising student organizations. Harold holds a bachelor's and master's degree from ODU and is currently working on his Ph.D. at Hampton University.
Raymond Witkowski
Ray Witkowski is National Managing Director with Cathedral Corporation. He brings over 30 years of senior-level experience having led engagements for over 150 national higher education clients on comprehensive branding, enrollment, and fundraising strategies and communications programs. He has worked personally with multiple institutional boards on trustee recruitment, engagement and development. Ray has spoken at multiple conferences including the Boston College Lynch School of Education Emmaus Leadership Academy, the CASE Stewardship & Donor Advancement Conference, and the SUNY Chief Advancement Officers Retreat, among others. He is also a former board member at Newbury College (MA). He holds a bachelor's degree in communications from St. John Fisher University in Rochester, NY.